Park City Winter Vacations



Discount Ski Lift Tickets

Ski Shops, Equipment Rentals

Historic Main Street in Park City

Sundance Film Festival

Park City Map

Utah Olympic Park

How To Plan A Park City Ski Vacation

Park City Shuttles, Rental Cars

Snowboarding Park City

Ice Skating & Tubing

Park City Cross Country Skiing & Snowshoeing

Shopping & Other Services

Park City Golf Courses

Park City Child Care

Park City Hot Air Balloon Rides

Park City Snowmobile Tours

Park City Sleigh Rides

Park City Restaurants

Park City Nightlife

Park City At A Glance

Request A Free Park City Ski Planner



Park City Resorts



Park City Ski Resort

Deer Valley Ski Resort

Canyons Ski Resort


Park City Lodging Options



Park City Lodging

Park City Hotels

Park City Condos

Park City Ski Homes

Park City Real Estate - Home Sales

Park City Bed and Breakfasts

Park City Ski Rentals



Salt Lake City Ski Resorts



Snowbird Ski Resort

Alta Ski Resort

Brighton Ski Resort

Solitude Ski Resort

Snowboarding Salt Lake's Ski Resorts



Salt Lake City Lodging Options



Salt Lake City Hotels

Salt Lake City Bed And Breakfast Lodging

Salt Lake City Ski Lodging



Plan Your Trip to Salt Lake



Ski Salt Lake.com Official

Salt Lake Visitor Services

SUV Rentals Salt Lake Airport

Salt Lake Airport Transportation

Salt Lake Airport Shuttles, Car Rentals

Utah RV Rentals

Free Lodging Brochures

Utah Relocation Packages

Utah Ski Resorts

Utah Ski Resort Opening & Closing Dates

Salt Lake City's Best Restaurants

Salt Lake City Nightlife

Utah Liquor Laws

Utah Travel Coupons - Free!

Salt Lake City Sightseeing Tours

Best Golf Courses in Salt Lake City

Salt Lake City Map

Utah Olympic Oval in Salt Lake City

Salt Lake City Visiting Guides

Salt Lake City Homes For Sale



Summer Activities



Horseback Riding in Utah

Sunset Cruises on the Great Salt Lake

Park City's Golf Courses

Park City's Historic Main Street

Shopping in Park City

Things To Do in Salt Lake with Kids

National Parks Throughout Utah
Park City's Ten Day Weather Forecast
Utah Olympic Park - Winter Events


The Utah Olympic Park near Park City was the site of the 2002 Bobsled, Luge and Ski Jumping competitions. Visitors are treated to a guided tour of the park, athlete training sessions, 70 mile-per-hour bobsled rides, zipline rides, Quicksilver alpine slide rides, Olympic museum, an interactive museum, freestyle aerial and ski jumping shows on saturday at noon and a variety of camps for all ages.



Winter Bobsled Rides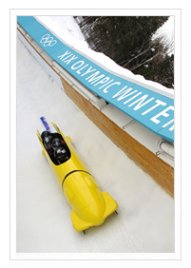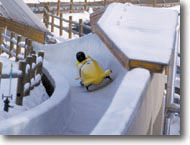 Winter Bobsled Rides on "The Comet"

Go up to 80 miles per hour, experience 5 G's of force an equivalent of a 40-story drop in just under a minute on the winter bobsled ride "The Comet". An experienced driver takes three passengers on a thrilling ride down the entire length of the Olympic bobsled track.
Click for the Website of the Utah Olympic Park



Xtreme and Ultra Ziplines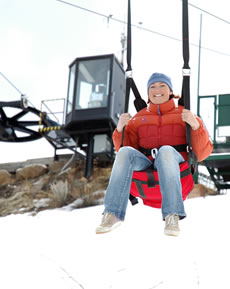 If you are looking for the World's Steepest Zipline, you can only find it at the Utah Olympic Park. Go down the Xtreme Zip at 50 miles per hour along the K 120 ski jump hill. Or the Ultra Zip along the winter freestyle hill. Experience the sensation of ski jumping as you slide down a cable in a harness to the base of the ski jumps.
Click for the Website of the Utah Olympic Park

Location: Turn right about 200 yards after exiting the I-80 Park City turn-off. This main road is highway 224 which is about 4 miles north of Park City and roughly 30 miles east of Salt Lake City

Hours Open: 9 - 6 Daily***

Season: Open Year Round Except Thanksgiving Day, Christmas Day and New Years Day.



Utah Olympic Park's Mailing Address: Box 980337, Park City , UT 84098 * Phone: 435-658-4200



Soldier Hollow in Midway/Heber was the site of the Cross Country Olympic Events. Today, Soldier Hollow visitors can soak in the Olympic ambiance and be an Olympian for a day. Wintertime activities include cross-country skiing on a 31-kilometer trail system, a new tubing park with six lanes and a 1,000-foot run, multi-sport activities mixing skiing and shooting at the biathlon range, and snowshoeing at Wasatch Mountain State Park. Summertime activities take advantage of the trail system for mountain biking and hiking while the biathlon range transitions into summer sports. The Day Lodge is available for rental to host company parties, wedding receptions and family gatherings.





Lofty Peaks Snowmobile Rentals & Tours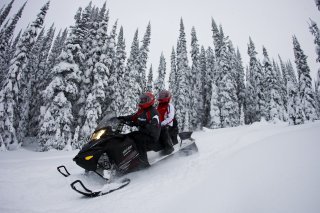 Lofty Peaks Snowmobile Rentals & Tours. 2 Locations, above Park City & at Snowbird. Utah's Oldest, Largest and Still the Best! New snowmobiles, groomed trails and great meadows to play in. Longest season - November till the first of May.

Free 10% Off Coupon

Lofty Peaks Official Website




Snowmobile Adventures at Thousand Peaks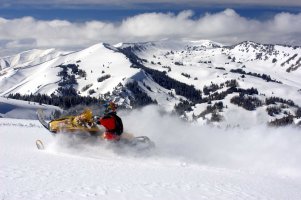 Ranked #1 on Trip Advisor. - Utah's Largest Private Ranch ( 60,000 acres ) with Highest tours (11,000') and Most snow (30') - "Snowmobile of the Year" Ski-doos, easiest to ride...only we've got them! Unbeatable Adventure!

Free $15.00 Off Coupon

Thousand Peaks Official Website






The Grocery Girls Park City Grocery Delivery Service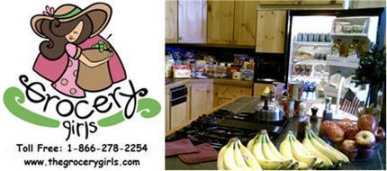 When skiing in Utah don't forget to order your groceries. Lines in the grocery store can be brutal after skiing. Let The Grocery Girls take care of it for you. We will contact your lodging provider and have your food, snacks, and beverages stocked before you arrive.

The Grocery Girls Official Website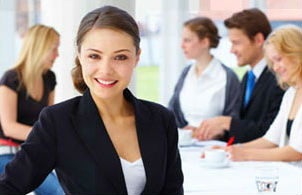 Welcome! We are very proud to be able to bring you this Park City Insider Guide! We hope these links, and the information within, is useful to you. And we sincerely hope that you find everything you are looking for. Enjoy Park City as much as we do! This website is updated daily.


Visitors



Copyright © 2001-2016 Utah Vacations | Park City Insider's Guide | Utah Tourism