Alta & Snowbird Ski Lodging





When you stay in Salt Lake, Utah's top ski resorts are only a short drive away. A few you can get to by bus. Six resorts are within 35 miles of our city: Alta, Brighton, Solitude and Snowbird are the closest. Next comes Park City and then Deer Valley. So, within an hour's drive you can also be at Sundance, Powder Mountain or Snowbasin. So, staying in Salt Lake City is a exciting option to the many who come to ski Utah..

Come ski Salt Lake City with Utah Vacations.org where we can direct you with all types of accommodations, the best options for air travel, ground transportation, lift tickets at huge discounts, ski and snowboard rentals and where to find activities and events around town. Experience a true Salt Lake City ski vacation and start your search by viewing the lodging options on this page.




Snowbird & Alta Utah Ski Resort SKI-IN / SKI-OUT Lodging
You will enjoy luxury accommodations between world-famous resorts Alta and Snowbird when you choose Canyon Services - we have the largest inventory in the canyon! We provide the fine lodging while the resorts provide the skiing, boarding mountain biking and hiking. In one of our over 25 luxury condominiums and several large homes, you will relax after your day's adventures in lovely surroundings with personal touches and marvelous views. All of our properties have easy access to lifts at both Snowbird and Alta; many are ski-in/out to either Alta or Snowbird. Our free shuttle to Alta is available most of the season from all of our properties. We offer a wide variety of sleeping options from one to seven bedrooms to fit almost any size group.
Snowbird & Alta Utah Ski Resort SKI-IN / SKI-OUT Lodging




Utah's Best Vacation Rentals - Best Value Ski Vacation Rental Lodging in Utah!



Ditch hotels! Discover new lodging. We provide the best ski vacation home lodging in Utah. Our homes are the largest Salt Lake ski vacation homes at the base of Little and Big Cottonwood Canyons minutes to Snowbird, Alta, Solitude, and Brighton. Homes also available in Park City at Canyons Resort. At Utah's Best Vacation Rentals, you're able to stretch your ski vacation budget by accommodating more people in one large home, where hotels simply can't compete. Our homes are the best value lodging anywhere in Salt Lake. We can accommodate up to 35 people. Enjoy a private hot tub, full kitchen, flatscreen TVs, free WIFI, satellite TV, and discounts on ski rentals, lift tickets, SUV rentals, and private door-to-door transportation from local businesses we've partnered with. We also offer luxury estates with movie theaters, game rooms, and more.
Specials! Stay 7 nights get *FREE* 1-day adult Super Pass! (call and mention this Ski Salt Lake Special)
Utah's Best Vacation Rentals Official Website




The Staybridge Suites on Salt Lake City's Ski Corridor
is offering a Special Hot Deal for this ski season. A Gorgeous Suite plus ( 2 ) Super Pass Ski Lift tickets, good at Alta or Snowbird, Solitude or Brighton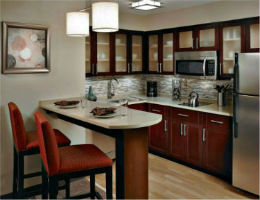 You'll get a Gorgeous Suite plus Two (2) Adult Lift Ticket's to your choice of Alta, Snowbird, Brighton or Solitude Ski Resort starting at $269. a night plus tax. Full Hot Breakfast Buffet in the Morning
$269.00 'Ski Salt Lake' Rate -
View this Offer




Lofty Peaks Snowmobile Rentals & Tours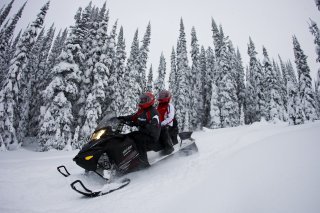 Lofty Peaks Snowmobile Rentals & Tours. 2 Locations, above Park City & at Snowbird. Utah's Oldest, Largest and Still the Best! New snowmobiles, groomed trails and great meadows to play in. Longest season - November till the first of May.

Free 10% Off Coupon

Lofty Peaks Official Website




Snowmobile Adventures at Thousand Peaks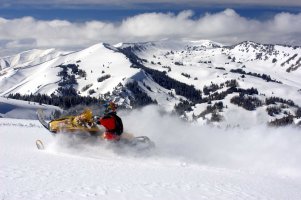 Ranked #1 on Trip Advisor. - Utah's Largest Private Ranch ( 60,000 acres ) with Highest tours (11,000') and Most snow (30') - "Snowmobile of the Year" Ski-doos, easiest to ride...only we've got them! Unbeatable Adventure!

Free $15.00 Off Coupon

Thousand Peaks Official Website





Park City Winter Vacations



Discount Ski Lift Tickets

Ski Shops, Equipment Rentals

Historic Main Street in Park City

Sundance Film Festival

Park City Map

Utah Olympic Park

How To Plan A Park City Ski Vacation

Park City Shuttles, Rental Cars

Snowboarding Park City

Ice Skating & Tubing

Park City Cross Country Skiing & Snowshoeing

Shopping & Other Services

Park City Golf Courses

Park City Child Care

Park City Hot Air Balloon Rides

Park City Snowmobile Tours

Park City Sleigh Rides

Park City Restaurants

Park City Nightlife

Park City At A Glance

Request A Free Park City Ski Planner



Park City Resorts



Park City Ski Resort

Deer Valley Ski Resort

Canyons Ski Resort Is Now A Part
Of Park City Mountain Resort


Park City Lodging Options



Park City Lodging

Park City Hotels

Park City Condos

Park City Ski Homes

Park City Real Estate - Home Sales

Park City Bed and Breakfasts

Park City Ski Rentals



Salt Lake City Ski Resorts



Snowbird Ski Resort

Alta Ski Resort

Brighton Ski Resort

Solitude Ski Resort

Snowboarding Salt Lake's Ski Resorts



Salt Lake City Lodging Options



Salt Lake City Hotels

Salt Lake City Bed And Breakfast Lodging

Salt Lake City Ski Lodging



Plan Your Trip to Salt Lake



Ski Salt Lake.com Official

Salt Lake Visitor Services

SUV Rentals Salt Lake Airport

Salt Lake Airport Transportation

Salt Lake Airport Shuttles, Car Rentals

Utah RV Rentals

Free Lodging Brochures

Utah Relocation Packages

Utah Ski Resorts

Utah Ski Resort Opening & Closing Dates

Salt Lake City's Best Restaurants

Salt Lake City Nightlife

Utah Liquor Laws

Utah Travel Coupons - Free!

Salt Lake City Sightseeing Tours

Best Golf Courses in Salt Lake City

Salt Lake City Map

Utah Olympic Oval in Salt Lake City

Salt Lake City Visiting Guides

Salt Lake City Homes For Sale



Summer Activities



Horseback Riding in Utah

Sunset Cruises on the Great Salt Lake

Park City's Golf Courses

Park City's Historic Main Street

Shopping in Park City

Things To Do in Salt Lake with Kids

National Parks Throughout Utah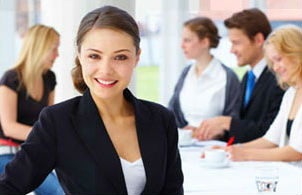 Welcome! We are very proud to be able to bring you this Park City Insider Guide! We hope the information contained is useful to you and we hope that you find everything you are looking for. Enjoy Park City as much as we do! Updated daily.


Views



Utah Vacations.org | Helping You Plan Your Perfect Trip
© Copyright 1998 - 2017. All rights reserved.