Park City Ski Homes - Rentals

Only 1 Block from Park City's Main Street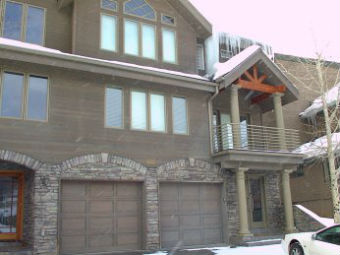 This home away from home is located only 1 block from downtown Park City. Our 2,750 SQ. FT. Duplex has 3 large bedrooms, 3 large Baths, and a large Jacuzzi bath tub. Perfect for two or three couples, or a family who desires comfort and location at affordable nightly rates. In fact, at least $200 a night below the market rate for such lodging. Deer Valley Ski Lodging at its Best!

Visit This Deer Valley Homes Website






All Mountain Lodging in Park City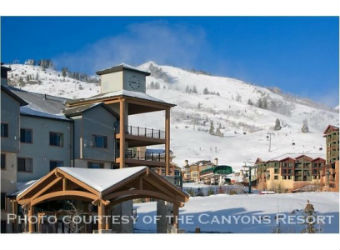 Here in Park City, Utah our family owned company is offering privately owned 1 - 5 bedroom vacation condominiums, town homes and luxury hotel style accommodations that are only a few minutes away from the ski slopes or as close as ski in ski out. Our rental lodging accommodations are nicely furnished and at a price range to satisfy every vacation budget. Friendly personalized service awaits you and your group.
All of our units are WITHIN MINUTES of the Park City Mountain Ski Resort, The Canyons Ski Area, and Deer Valley Ski Resort. There is FREE SHUTTLE SERVICE from most of our rental properties. DISCOUNTS on lift tickets, ski rentals and car rentals are also available.
We invite you to visit their website parkcitycanyonslodging.com and view their Specials tab and take advantage of the discounts that they regularly offer.

All Mountain Lodging's Official Website






Walk To Slopes With These Park City Condos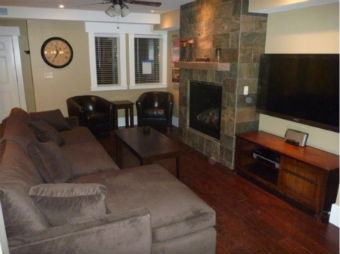 We have Beautiful Condos Choices of a 3 Bdrm + Loft or 4 Bdrm Townhome at Base of The Canyons; or 2 Bdrm Condo Across Street from Park City Mtn Resort
3 BEDROOM + LOFT TOWNHOME, just 100 yards from The Canyons Cabriolet Lift, sleeps 2-10, with PRIVATE hot tub, sauna, washer/dryer and garage, fully remodeled with 42" plasma TV, granite and slate, wood burning fireplace, new furniture and appliances, great creekside location. . . . . . . Or, 4 BEDROOM TOWNHOME across the street from The Canyons Cabriolet (20 second walk!), sleeps 2-10, with PRIVATE hot tub, washer/dryer and garage, fully remodeled throughout. (Click here for 4 bdrm) Or, 2 BEDROOM CONDO directly across the street from the Park City Mtn Resort, sleeps 2-8, recently remodeled with 42" plasma TV, granite and slate, new furniture and appliances and a secure garage. ALL THREE UNITS offer Wi-Fi, pool/sauna/hot tub in complex, walk to free shuttle and much more.
We provide our guests with discount lift ticket and ski rental info as well as restaurant recommendations. Also, ask about Bob O's discounts of $100 on 5 night rentals, $150 on 6 night rentals and $200 on 7 night rentals.

Park City Condo's Official Website






Utah Travel Connection - Park City Lodging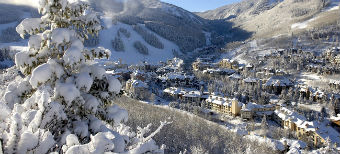 Cool Deals In Park City - Utah Travel Connection offers cool deals and a wide range of accommodations and deep discount, customized packages throughout the entire Park City area. Our lodging options include hotels, condos and deluxe Deer Valley, Park City, The Canyons and Sundance ski-in/ski-out accommodations. We also offer discount lift tickets for all 3 resorts in Park City. For international customers we have the 3 Resort International Pass and the UTC SKI Passport. Requests are welcomed by our multilingual staff in English, Spanish, Italian and German.
Park City deals are constantly changing and with all of the specials and discounts available, it makes sense to see what you can save on before your next vacation. Consider this your electronic kiosk, with current listings of special Park City deals and limited-time promotions. With resort and hotel specials and ski discounts like these, you'll be able to put together the vacation package of your dreams.

Specials & Deals! - 5th Night Free or 20% Off! - View UTC's Specials & Deals

Utah Travel Connection Official Website






FREE NIGHT in Park City with Trading Places International!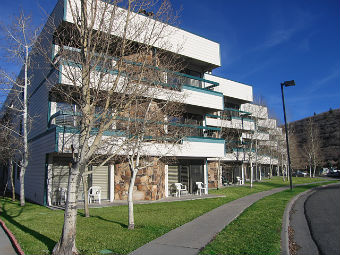 Trading Places International offers FOUR beautiful properties located in Park City. Explore all of them online at Trading Places Park City and receive a 4th night FREE* at booking! Just enter promo code SLTVC when making your online reservation.
*Valid for new reservations only in a one-bedroom unit, for travel through Dec 15, 2016. Please enter promo code SLTVC when making your online booking. Offer is based on availability, not combinable with other offers, and is subject to change without notice.

Trading Places Official Website






ResortQuest Park City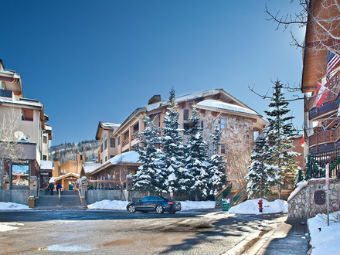 ResortQuest Park City offering budget to luxury accommodations, including ski in ski out vacation rentals.
ResortQuest Park City manages the finest selection of ski vacation rentals throughout Park City, Deer Valley and The Canyons, featuring our exclusive ski-in/ski-out MONT CERVIN PLAZA at Deer Valley Resort. Choose from over 350 budget to luxury Park City accommodations, including one to five-bedroom ski vacation rentals. We have served guests for over 29 years and have a year-round professional sales staff ready to assist you with booking Park City lodging, lift tickets, ski rentals, and transportation.
Check out our HOT DEALS or save 10% discount on stays of 7 or more nights, just mention INT SLD at booking.

ResortQuest Park City Official Website






Park City Rentals LLC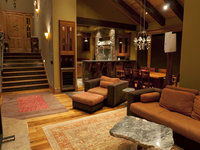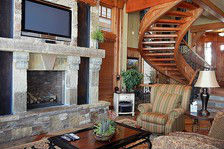 Park City Rentals LLC offers a wide range of luxury condos, rental homes, townhomes and mansions for rent right in the heart of Park City, Deer Valley and the Canyons. We feature a wide range of ultra luxury properties, a large portion of which are ski in/ ski out! Our rental units offer a range of luxury amenities to suit your needs including WIFI and hot tubs. Need a specific ski vacation itinerary created for you and your party? Our team can plan the perfect event for you!
Call or click today to book the Park City Vacation of your dreams!
Park City Rentals LLC., 314 Main Street #105 Park City, Utah 84060 - (435) 216-1154

Park City Rentals LLC Official Website






Park City Rental Properties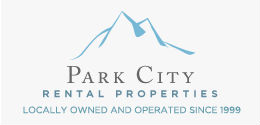 Park City Rental Properties specializes in luxury condo, townhouse, home, mansion, and resort rentals in Park City, Utah. Most units feature luxury amenities such as Wifi, hot tubs, HDTVs, and more! Ski-in/ski-out units available. Visit us to learn more about Park City and see what promotions may be on now!
Park City Rental Properties, 314 Main Street #104 Park City, UT 84060 - (435) 571-0024

Park City Rental Properties Official Website






Lofty Peaks Snowmobile Rentals & Tours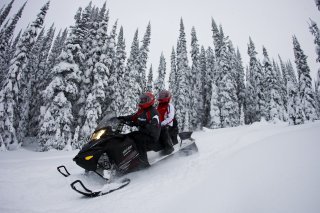 Lofty Peaks Snowmobile Rentals & Tours. 2 Locations, above Park City & at Snowbird. Utah's Oldest, Largest and Still the Best! New snowmobiles, groomed trails and great meadows to play in. Longest season - November till the first of May.

Free 10% Off Coupon

Lofty Peaks Official Website




Snowmobile Adventures at Thousand Peaks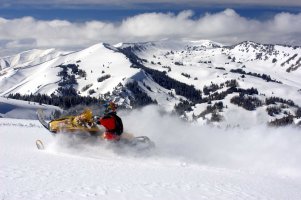 Ranked #1 on Trip Advisor. - Utah's Largest Private Ranch ( 60,000 acres ) with Highest tours (11,000') and Most snow (30') - "Snowmobile of the Year" Ski-doos, easiest to ride...only we've got them! Unbeatable Adventure!

Free $15.00 Off Coupon

Thousand Peaks Official Website






The Grocery Girls Park City Grocery Delivery Service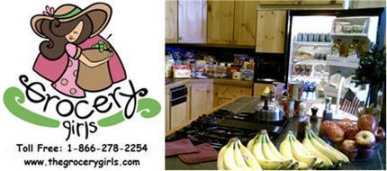 When skiing in Utah don't forget to order your groceries. Lines in the grocery store can be brutal after skiing. Let The Grocery Girls take care of it for you. We will contact your lodging provider and have your food, snacks, and beverages stocked before you arrive.

The Grocery Girls Official Website











Park City Winter Vacations



Discount Ski Lift Tickets

Ski Shops, Equipment Rentals

Historic Main Street in Park City

Sundance Film Festival

Park City Map

Utah Olympic Park

How To Plan A Park City Ski Vacation

Park City Shuttles, Rental Cars

Snowboarding Park City

Ice Skating & Tubing

Park City Cross Country Skiing & Snowshoeing

Shopping & Other Services

Park City Golf Courses

Park City Child Care

Park City Hot Air Balloon Rides

Park City Snowmobile Tours

Park City Sleigh Rides

Park City Restaurants

Park City Nightlife

Park City At A Glance

Request A Free Park City Ski Planner



Park City Resorts



Park City Ski Resort

Deer Valley Ski Resort

Canyons Ski Resort Is Now A Part
Of Park City Mountain Resort


Park City Lodging Options



Park City Lodging

Park City Hotels

Park City Condos

Park City Ski Homes

Park City Real Estate - Home Sales

Park City Bed and Breakfasts

Park City Ski Rentals



Salt Lake City Ski Resorts



Snowbird Ski Resort

Alta Ski Resort

Brighton Ski Resort

Solitude Ski Resort

Snowboarding Salt Lake's Ski Resorts



Salt Lake City Lodging Options



Salt Lake City Hotels

Salt Lake City Bed And Breakfast Lodging

Salt Lake City Ski Lodging



Plan Your Trip to Salt Lake



Ski Salt Lake.com Official

Salt Lake Visitor Services

SUV Rentals Salt Lake Airport

Salt Lake Airport Transportation

Salt Lake Airport Shuttles, Car Rentals

Utah RV Rentals

Free Lodging Brochures

Utah Relocation Packages

Utah Ski Resorts

Utah Ski Resort Opening & Closing Dates

Salt Lake City's Best Restaurants

Salt Lake City Nightlife

Utah Liquor Laws

Utah Travel Coupons - Free!

Salt Lake City Sightseeing Tours

Best Golf Courses in Salt Lake City

Salt Lake City Map

Utah Olympic Oval in Salt Lake City

Salt Lake City Visiting Guides

Salt Lake City Homes For Sale



Summer Activities



Horseback Riding in Utah

Sunset Cruises on the Great Salt Lake

Park City's Golf Courses

Park City's Historic Main Street

Shopping in Park City

Things To Do in Salt Lake with Kids

National Parks Throughout Utah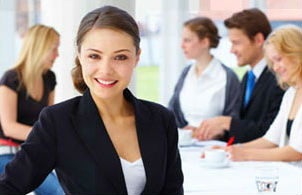 Welcome! We are very proud to be able to bring you this Park City Insider Guide! We hope the information contained is useful to you and we hope that you find everything you are looking for. Enjoy Park City as much as we do! Updated daily.


Views



Utah Vacations.org | Helping You Plan Your Perfect Trip
© Copyright 1998 - 2017. All rights reserved.