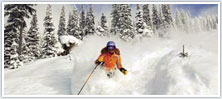 Park City Winter Vacations

Discount Ski Lift Tickets

Ski Shops, Equipment Rentals

Historic Main Street in Park City

Sundance Film Festival

Park City Map

Utah Olympic Park

How To Plan A Park City Ski Vacation

Park City Shuttles, Rental Cars

Ice Skating & Tubing

Park City Cross Country Skiing & Snowshoeing

Shopping & Other Services

Park City Golf Courses

Park City Child Care

Park City Hot Air Balloon Rides

Park City Snowmobile Tours

Park City Sleigh Rides

Park City Restaurants

Park City Nightlife

Park City At A Glance

Request A Free Park City Ski Planner
Park City Resorts

Park City Ski Resort

Deer Valley Ski Resort

Canyons Ski Resort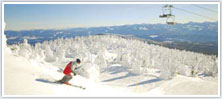 Park City Lodging Options

Park City Lodging

Park City Hotels

Park City Condos

Park City Ski Homes

Park City Real Estate - Home Sales

Park City Bed and Breakfasts

Park City Ski Rentals
Salt Lake City Ski Resorts

Snowbird Ski Resort

Alta Ski Resort

Brighton Ski Resort

Solitude Ski Resort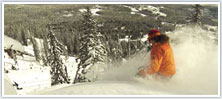 Salt Lake City Lodging Options

Salt Lake City Hotels

Salt Lake City Bed And Breakfast Lodging

Salt Lake City Ski Lodging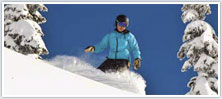 Plan Your Trip to Salt Lake

Ski Salt Lake.com Official

Salt Lake Visitor Services

SUV Rentals Salt Lake Airport

Salt Lake Airport Transportation

Salt Lake Airport Shuttles, Car Rentals

Utah RV Rentals

Free Lodging Brochures

Utah Relocation Packages

Utah Ski Resorts

Utah Ski Resort Opening & Closing Dates

Salt Lake City's Best Restaurants

Salt Lake City Nightlife

Utah Liquor Laws

Utah Travel Coupons - Free!

Salt Lake City Sightseeing Tours

Best Golf Courses in Salt Lake City

Salt Lake City Map

Utah Olympic Oval in Salt Lake City

Salt Lake City Visiting Guides

Salt Lake City Homes For Sale
Summer Activities

Horseback Riding in Utah

Sunset Cruises on the Great Salt Lake

Park City's Golf Courses

Park City's Historic Main Street

Shopping in Park City

Things To Do in Salt Lake with Kids

National Parks Throughout Utah
Park City's Ten Day Weather Forecast





Park City Child Care and Baby Sitting






Monkey Mountain
Whether you drop your children off for hourly childcare, or come & play together, your children will discover their inner monkeys as they move & play about in the safety & comfort of our giant supervised Playland - with 4,000 sq. feet of interactive Play Features, a Toddler Soft-Play Zone and our massive 4-Tier Tree House Play Structure. And be sure to enjoy the Contemporary Parent's Lounge with Free Wi-Fi, large flat-screen TV's and a magnificent view of the great outdoors!
State licensed hourly childcare center. - Monkey Mountain Day Care



The Canyons Ski Resort Day Care - The Canyons Ski Resort Day Care





Baby's Away
Phone: 435-645-8823
Phone: 800-379-9030



Creative Beginnings Preschool
Phone: 435-645-7315
Fax: 435-649-4097
Preschool M -F, 9 am-1 pm. Child care M-F, 7 am-6 pm.



Danville's Clubhouse
333 Main St
Phone: 435-940-1607
Fax: 435-940-1608
M-Sat; 12 pm-10 pm; Sun by appt.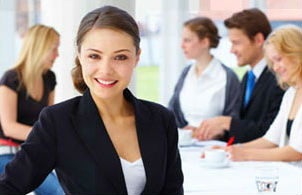 Welcome! We are very proud to be able to bring you this Park City Insider Guide! We hope these links, and the information within, is useful to you. And we sincerely hope that you find everything you are looking for. Enjoy Park City as much as we do! This website is updated daily.


Visitors



Copyright © 2014 Utah Vacations Park City Insiders Guide