It's and we would like to welcome you to the official online edition of our Utah Vacation Guide.


Skiing Park City for the first time? This page of information should help.





A Warning To You.
Many people have lodging websites, and guess what? Some have websites but don't have actual lodging, really. There have been reports of people planning a trip, paying the money and traveling to a destination only to find that the lodging property they rented did not exist! They got your money and now you need to find a place to stay. This type of scam is another form of "cyber-crime", but doesn't happen on Internet travel directories such as ours. Why?, they have to be real to be listed on our website. A scammer will not use a service like ours because they don't want to be known by anyone. Besides, when someone asks to be included on our pages, we visit with every lodging owner and personally check out their units!

Too Good To Be True - Rental Scams in Park City - Online Scams
Up to 10 people who were planning a ski trip to Park City since the start of the season have ended up disappointed when they arrived.

They were the victims of fraud involving vacation rentals, the Park City Police Department says. It's rare for there to be such a concentration of cases in Park City, and the Police Department is warning people to be cautious as they book and pay for accommodations.

Mary Ford, a detective in the Police Department, said the schemes have been similar. They have started with a posting on Craigslist, a popular website for rental advertisements, Ford said. The advertisements say the places are for rent at low prices and have pictures of properties that look nice, she said. They are "too good to be true," Ford said.

Once someone contacts the person advertising the rental, there is typically some back-and-forth communications between the parties. The person who is advertising the rental eventually requests that money be wired to a bank, she said. The banks are normally outside of Utah. Some have been in Texas, Ford said.

"They're usually told show up at the house, they'll be somebody there," Ford said.

The victims arrive at a house and find someone lives there and that the place is not for rent, she said. The police are then contacted.

Each of the cases reported in Park City this ski season has resulted in a loss of between approximately $900 and $1,200, according to Ford. The cases included houses and condominiums, mostly in Old Town, she said. The people had to make other arrangements for lodging in Park City, Ford said.

Ford said the Police Department lacks the jurisdiction to pursue the cases since the transaction occurred outside the city. The police in Park City refer them to law enforcement agencies where they live and where the bank that received the money wire is located.

One of the cases was reported late in December, when a Georgia man told the police he had arranged a rental of a condominium on Woodside Avenue after seeing the place advertised on Craigslist. He wired a deposit of $800 to the person who advertised the place, the police have said.

The person arrived in Park City, went to the address, discovered the owner of the condominium lived there and found that the place was not for rent according to the police. The money had been wired to a bank in Texas, according to the police.

Ford recommends people find lodging in Park City through a property-management company and with entities that have someone available in person. She also said victims of fraud on Craigslist should contact the site.


Here are some Benefits of Vacation Rentals:

In many cases, especially large family/friend groups, you will come out spending less for a vacation rental than you would paying for hotel rooms.
No one from the top, bottom, right and left walls asking you to be quiet!
No noise coming from the top, bottom, right and left walls (unless its your own people!)
Full kitchen at your disposal: Save $ by eating some meals in and prepare food/drinks just the way you like.
Everyone is together in one house instead of separated in hotel rooms.
All the ice you want without having to go down a public hallway.
Morning coffee and tea, just like you like it.
No unsatisfying continental breakfasts, "Why did I eat that?"
Relax in the pool and/or hot tub with only your friends and family instead of 100s of strangers.


Some Tips when Booking a Vacation Rental:

Ask a lot of questions. Make sure they are answered thoroughly to your satisfaction:
Do I need to provide bedding or towels?
The number of bedrooms, How many it sleeps.
What amenities, does it have a fireplace?
Location, how close to the resorts?
Are a washer/dryer provided, or will I need to visit a Laundromat?
How many parking spaces are available for the unit?
Who will handle any problems that may arise, i.e., plumbing (are owners or property managers nearby?)
Hidden Fees? Ask about utilities, phone charges, cleaning fees, and any other expenses that you may be charged.
Will I be responsible for any cleaning when leaving the house?
Your best bets are Park City owner rentals, Salt Lake Ski Lodging options, and existing hotels.



All Inclusive Packages
Some can be good but are usually not the way to go. Why? The Cost! Someone's getting paid a commission! Whether it be cutting back on the quality of the lodging, the time spent here, or limited lift tickets, something has to give. Something has to be cut back on to pay the commissions of the people offering these all-inclusive ski packages! So our advice is to do it yourself. With the Internet by your side, you can view a lodging website, see every room, check dates and availabily, etc. all in the comfort of your home or office. A lodging website usually has ten to fifty times more information than the old way of getting info, a small printed brochure. That goes with everything, the Utah Ski Resorts, Utah Ski Lodging, Utah Restaurants, transportation, you name it.



Transportation
Car Rentals at the Salt Lake International Airport, On-Site, Off-Site, They are abundant throughout Salt Lake City.

Shuttle Services and Taxi-Cabs are abundant.

Some property owners have specials & discounts available for their renters that are done with the car rental agencies.
Some will even pick you up at the airport.

New Skis, Snowboards, Rentals, Clothes, Ski Gear
There are many convenient locations for ski and snowboard rentals throughout Salt Lake & Park City.

Discounted Lift Tickets/Lift Passes
You cannot buy discount lift tickets at the resorts! That would be cutting their set prices. But, for years, 2 local ski shops, AJ Motion Sports and Canyon Sports are supplied a daily portion of Utah Ski Lift Tickets to sell to their customers. You simply buy these Discounted Utah Ski Lift Tickets when you get to town for as many days as you want.

Discount Coupons & Offers
We offer free coupons that have real discount offers from many of our members we include on our Ski Salt Lake.com directory.


I think we've covered everything except.....remember to bring warm clothes, suntan oil, chapstick for your lips, your better half, or if your'e looking for a better half, a nice smile, a good witt, nice clothes and some cash wouldn't hurt. If I have forgotten something, please let us now so we can add it to this page.


Would you like free lodging brochures or free lodging info sent to you? Click on this email link and simply request it. Please tell us your name, what area, "specify either Salt Lake City or Park City Free Ski Lodging Info", when you plan on visiting, and how many people "may" be coming. Include your mailing address if you like, but it's not necessary. Thanks for permitting us to be of service to you.





___ Table Of Contents ___





Park City Winter Vacations



Discount Ski Lift Tickets

Ski Shops, Equipment Rentals

Historic Main Street in Park City

Sundance Film Festival

Park City Map

Utah Olympic Park

How To Plan A Park City Ski Vacation

Park City Shuttles, Rental Cars

Snowboarding Park City

Ice Skating & Tubing

Park City Cross Country Skiing & Snowshoeing

Shopping & Other Services

Park City Golf Courses

Park City Child Care

Park City Hot Air Balloon Rides

Park City Snowmobile Tours

Park City Sleigh Rides

Park City Restaurants

Park City Nightlife

Park City At A Glance

Request A Free Park City Ski Planner



Park City Resorts



Park City Ski Resort

Deer Valley Ski Resort

Canyons Ski Resort Is Now A Part
Of Park City Mountain Resort



Park City Lodging Options



Park City Lodging

Park City Hotels

Park City Condos

Park City Ski Homes

Park City Real Estate - Home Sales

Park City Bed and Breakfasts

Park City Ski Rentals



Salt Lake City Ski Resorts



Snowbird Ski Resort

Alta Ski Resort

Brighton Ski Resort

Solitude Ski Resort

Snowboarding Salt Lake's Ski Resorts



Salt Lake City Lodging Options



Salt Lake City Hotels

Salt Lake City Bed And Breakfast Lodging

Salt Lake City Ski Lodging



Plan Your Trip to Salt Lake



Ski Salt Lake.com Official

Salt Lake Visitor Services

SUV Rentals Salt Lake Airport

Salt Lake Airport Transportation

Salt Lake Airport Shuttles, Car Rentals

Utah RV Rentals

Free Lodging Brochures

Utah Relocation Packages

Utah Ski Resorts

Utah Ski Resort Opening & Closing Dates

Salt Lake City's Best Restaurants

Salt Lake City Nightlife

Utah Liquor Laws

Utah Travel Coupons - Free!

Salt Lake City Sightseeing Tours

Best Golf Courses in Salt Lake City

Salt Lake City Map

Utah Olympic Oval in Salt Lake City

Salt Lake City Visiting Guides

Salt Lake City Homes For Sale



Summer Activities



Horseback Riding in Utah

Salt Lake's Best Golf Courses

Park City's Golf Courses

Park City's Historic Main Street

Shopping in Park City

Things To Do in Salt Lake with Kids

National Parks Throughout Utah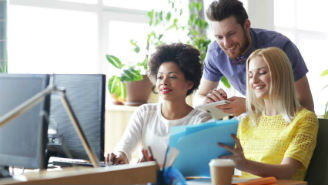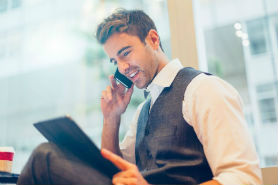 Welcome, we are proud to bring you our official Utah Vacation Guide. We hope the information we compiled will be useful to you and that you find everything you are looking for. When you do visit, bring us along on your mobile device. Our goal is to make your visit more enjoyable by providing updated information.

Enjoy Your Visit To Utah.


Views



Utah Vacations.org | Utah Tourism
© Copyright 1998 - 2019. All rights reserved.