It's and we would like to welcome you to the official online edition of our Utah Vacation Guide. This page of information lists Descriptions of Neighborhood Communities Throughout Park City.



You can search by towns, areas, by square footage, you can select home or condo, # of bedrooms, bathrooms, and so much more. This is the best way we have found to start your search. Search All Listed Properties Of Homes For Sale Throughout Park City. Start your search here. Then type in Park City and any other info like number of bedrooms, etc.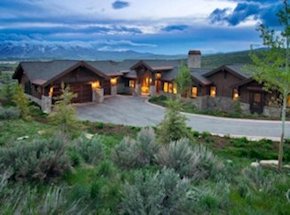 Description of Neighborhood Communities Throughout Park City


Old Town Park City...
Old Town is listed on the National Register of Historic Places for its well preserved and renovated Main Street. Many of the 19th century miners homes, boarding houses and schools are also Nationally Registered Historic structures. Extensive renovation has been underway since the late 1970s. Historic Main Street is the center of activity, offering boutique shopping and gourmet dining, enhanced by the addition of the Town Lift, which offers excellent mountain access. This area is situated between the Park City Mountain Resort and the Deer Valley Resort.

Park City Mountain Resort...
The Park City Mountain Resort Community is connected to Old Town by the Town Lift, the resort is surrounded by a mixture of historic homes, condos, town homes and luxury single family residences. The Park City Municipal Golf Course and White Pine Touring Center are prominent features of this area.

Deer Valley Area...
Deer Valley Ski Resort is consistently rated as one of the best ski resorts in the U.S. by readers of ski magazines. The neighborhood at the base of the ski area is called Snow Park, after the early ski resort that preceded Deer Valley. The Snow Park area offers a variety of condos, home sites and single family homes. Royal street leads to the Silver Lake community, site of many single family subdivisions and condominium lodges. The most desirable homes and town homes offer direct ski access. Many other homes are just a short walk from access trails. Perched above Silver Lake Village is the prestigious gated Bald Eagle community which features some of the most luxurious properties of any ski area in the world.

Prospector...
Prospector is a local favorite for convenience. On the bus route and close to shopping, schools, movie theaters, the Rail Trail and the Silver Mountain Health Spa, Prospector Square is well known for its Victorian style architecture and neighborhood park with a pond and playground. One of the older residential real estate areas in Park City, Prospector is in walking distance to the Park City High School, the Treasure Mountain Middle School, and McPolin Elementary School. Offering single family, multi family and condominium properties Prospector is one of the more affordable areas with in the Park City limits.

Thaynes Canyon/Aspen Springs...
Thaynes Canyon and Aspen Springs area surrounds the Park City Municipal Golf Course and is located just before getting into Park City's Old Town area. Offering mature natural landscaping, large trees, great ski resort views, and great mountain trail access, this area is a favorite among long time locals. Homes range from single family residences to multi-acre equestrian properties.

Park Meadows...
Park Meadows community is home to many of Park City's permanent residents, because of its close location to McPolin Elementary School, Treasure Mountain Middle School, Park City High School, Park City Racquet Club and the Eccles Center for the Performing Arts. The fairways of the Jack Nicklaus-designed Park Meadows Country Club provide scenic vistas and open space. Subdivisions include Eagle Pointe, Meadows Estates, Risner Ridge, Mountain Top, Ridgeview, Holiday Ranch Estates, Fairway Meadows, West Ridge and Fairway Hills Estates. The city-owned Park City Racquet Club is a popular gathering place for a wide range of athletic programs.

Jeremy Ranch/Pinebrook...
Jeremy Ranch and Pinebrook are only minutes from Park City and consist mainly of primary residences. Jeremy Ranch surrounds the Arnold Palmer designed 18-hole Jeremy Ranch Golf Course and is located on the east side of Interstate 80. Pinebrook includes a new neighborhood park and is home to the newer Ecker Hill Middle School. It is located opposite Jeremy Ranch on the west side of Interstate 80. Summit Park and Timberline are densely wooded areas and is on the edge of the Summit County boundry next to Pinebrook. These neighborhoods are attractive due to the proximity and easy commute to Salt Lake City.

Snyderville Basin...
In an area that stretches from the woods at Parleys Land and Summit Park to Quinns Junction centered at Kimball Junction, the Snyderville Basin includes a complete range of residential and commercial development, the Utah Olympic Park and 1,000 acres of open space.

Glenwild to Jordanelle...
The large expanse of land from the golf course community of Glenwild to Jordanelle Reservoir just southeast of Park City contains some of the area's newest developments. Glenwild, The Ridge at Redhawk, Goshawk, and Silver Creek are just north of Interstate 80. Promontory, Deer Mountain, Deer Canyon Preserve and Tuhaye Ranch are stretched along I-40, from I-80 to the Jordanelle Reservoir. Trailside Park, Mountain Ranch Estate and Sun Meadow are just off I-40 at Silver Summit exit (exit #2) and are also accessible from Old Ranch Road in Park City. Recreational opportunities include golf courses, cross-county skiing, boating and water sports at the Jordanelle Reservoir, camping, biking, hiking, and snowmobiling. The scenic areas enjoy views of the ski areas, Park City and the surrounding Wasatch Range.

Jordanelle...
Located between Park City and the Heber Valley, the Jordanelle Reservoir is the centerpiece of this area. This six square mile reservoir is popular for watersports, fishing and camping at the Jordanelle State Park. A wide range of residential real estate choices surround the reservoir.

Tuhaye...
Located along the eastern slope of the Jordanelle Reservoir, Tuhaye is a golf community centered on the Mark O' Meara designed championship course and is a main componant of the 10,000 acre Talisker holdings. Homesites, single family homes and town homes are residential choices at this private gated community.

Glenwild...
Glenwild is a private gated community built around the Tom Fazio designed championship golf course rated "Best Golf Course in Utah" by Golf Digest Magazine. The course is complimented by a 39,000 square foot clubhouse and spa.

Promontory...
Rated by Golf Digest Magazine as the #3 ranked new private course in America, the Jack Nicklaus signature designed Pointed Valley Course joins the Dye Canyon course, ranked #3 in 2008, as the centerpieces of Promontory, a 7,000 acre family friendly, luxury second home community.





___ Table Of Contents ___





Park City Winter Vacations



Discount Ski Lift Tickets

Ski Shops, Equipment Rentals

Historic Main Street in Park City

Sundance Film Festival

Park City Map

Utah Olympic Park

How To Plan A Park City Ski Vacation

Park City Shuttles, Rental Cars

Snowboarding Park City

Ice Skating & Tubing

Park City Cross Country Skiing & Snowshoeing

Shopping & Other Services

Park City Golf Courses

Park City Child Care

Park City Hot Air Balloon Rides

Park City Snowmobile Tours

Park City Sleigh Rides

Park City Restaurants

Park City Nightlife

Park City At A Glance

Request A Free Park City Ski Planner



Park City Resorts



Park City Ski Resort

Deer Valley Ski Resort

Canyons Ski Resort Is Now A Part
Of Park City Mountain Resort



Park City Lodging Options



Park City Lodging

Park City Hotels

Park City Condos

Park City Ski Homes

Park City Real Estate - Home Sales

Park City Bed and Breakfasts

Park City Ski Rentals



Salt Lake City Ski Resorts



Snowbird Ski Resort

Alta Ski Resort

Brighton Ski Resort

Solitude Ski Resort

Snowboarding Salt Lake's Ski Resorts



Salt Lake City Lodging Options



Salt Lake City Hotels

Salt Lake City Bed And Breakfast Lodging

Salt Lake City Ski Lodging



Plan Your Trip to Salt Lake



Ski Salt Lake.com Official

Salt Lake Visitor Services

SUV Rentals Salt Lake Airport

Salt Lake Airport Transportation

Salt Lake Airport Shuttles, Car Rentals

Utah RV Rentals

Free Lodging Brochures

Utah Relocation Packages

Utah Ski Resorts

Utah Ski Resort Opening & Closing Dates

Salt Lake City's Best Restaurants

Salt Lake City Nightlife

Utah Liquor Laws

Utah Travel Coupons - Free!

Salt Lake City Sightseeing Tours

Best Golf Courses in Salt Lake City

Salt Lake City Map

Utah Olympic Oval in Salt Lake City

Salt Lake City Visiting Guides

Salt Lake City Homes For Sale



Summer Activities



Horseback Riding in Utah

Salt Lake's Best Golf Courses

Park City's Golf Courses

Park City's Historic Main Street

Shopping in Park City

Things To Do in Salt Lake with Kids

National Parks Throughout Utah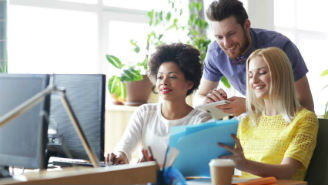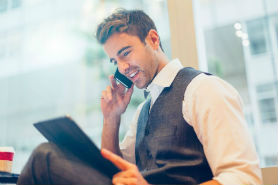 Welcome, we are proud to bring you our official Utah Vacation Guide. We hope the information we compiled will be useful to you and that you find everything you are looking for. When you do visit, bring us along on your mobile device. Our goal is to make your visit more enjoyable by providing updated information.

Enjoy Your Visit To Utah.


Views



Utah Vacations.org | Utah Tourism
© Copyright 1998 - 2019. All rights reserved.